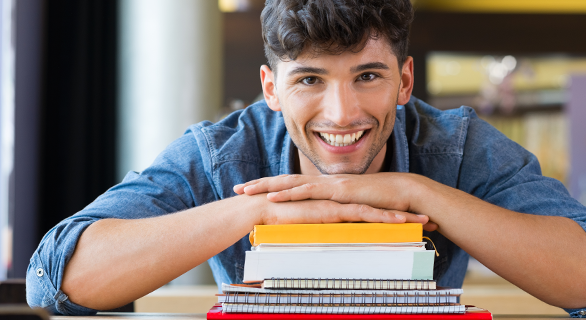 Tradition Serving the Next Generation
The only private school in Neuchâtel offering secondary education (Level II); teaching in French (8HS -11HS) or English and French (bilingual option 9HSBi – 11HSBi). Since its establishment in 1963, our school has built up a strong reputation based on its educational standards and code of conduct. A reputation supported by numerous letters of recommendation and testimonials from former students and their parents.
Our Strengths
A School for Everyone
Traditional teaching methods by our qualified and experienced teaching staff.
Opportunities to continue onto higher education establishments or apprenticeships.
Preparation for colleges of further education and the world of work.
Our Teaching Methods and the Benefits of our School
Small class sizes (minimum 5 – maximum 15) ensure individual attention and support for all students.
Focus is on core subjects (i.e. French, Maths, English, German and the Sciences) but secondary subjects remain an essential complementary component.
Particular attention is given to the presentation of course work and respect of school materials.
Assisted study periods provided by our teachers are available to give extra support and guidance.
Class discipline and mutual respect during lessons and at break-times are required of students at all times.
Failure to respect school rules is sanctioned by written warnings, detention or, temporary suspension, depending on the severity of the offence. Students guilty of gross misconduct are expelled.
Options
Reinsertion into classes in a state school depends on the decree cantonal currently en vigueur regarding the re-integration of external students (a copy is available on request). Currently, state secondary schools have to accept students from private institutions, provided that students are still within the age limit for secondary school education and have not retaken a school year within the official state school system. (Please note, we are unable to guarantee the section for admission: this at the discretion of the Head of the state school concerned).
Afet year 11
Students have the possibility to progress onto:
Lycée Jean-Piaget (Neuchâtel)
Lycée Denis-de-Rougemont (Neuchâtel)
Lycée Blaise-Cendars (La Chaux-de-Fonds)
CPLN (Neuchâtel), CIFOM (La Chaux-de-Fonds/Le Locle)
Specialised schools
Other private schools
Apprenticeships